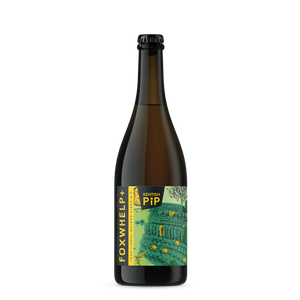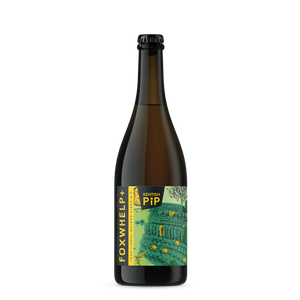 On Sale
Foxwhelp+ Traditional Method 750ml Bottle
Broxwood Foxwhelp apples were milled and macerated for 36 hours before pressing, then fermented slowly at 70C for 3 months. Conditioned in bottle with additions of Zari and a 2017 blend of Woolton cider apples followed by a further 6 months on the lees prior to disgorging.

Enticing aromas of red fruits, apple skins and wild strawberry layered over toffee, raisin and an earthy complexity. The taste is bright upfront with a sherbet tang of the Foxwhelp, soft integrated tannin and a delicate bitter finish. Enjoy with foods such as herby roast chicken, tapas, chargrilled veg, charcuterie and cheese.

Alc. 6.8% Vol.

Sweetness: Dry

Re-released July 2022 - contains a small sediment.